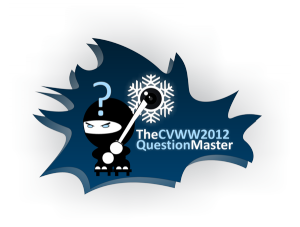 In order to promote the active participation of the younger attendants we have organized a competition for the title of the Question Master. The title is given to the PhD student with the highest number of insightful questions asked at the end of the oral presentations.
The title of the CVWW 2012 Question Master was given to two students who have proven equally active: Martin Godec from the Graz University of Technology and Barry Martin Ridge from the University of Ljubljana. We congratulate them again for this achievement.
The Question Master competition was organized for the first time, but we hope that it will also be adopted by the organizers of future workshops as well.